Women's Outdoor Essentials: What To Wear When Hiking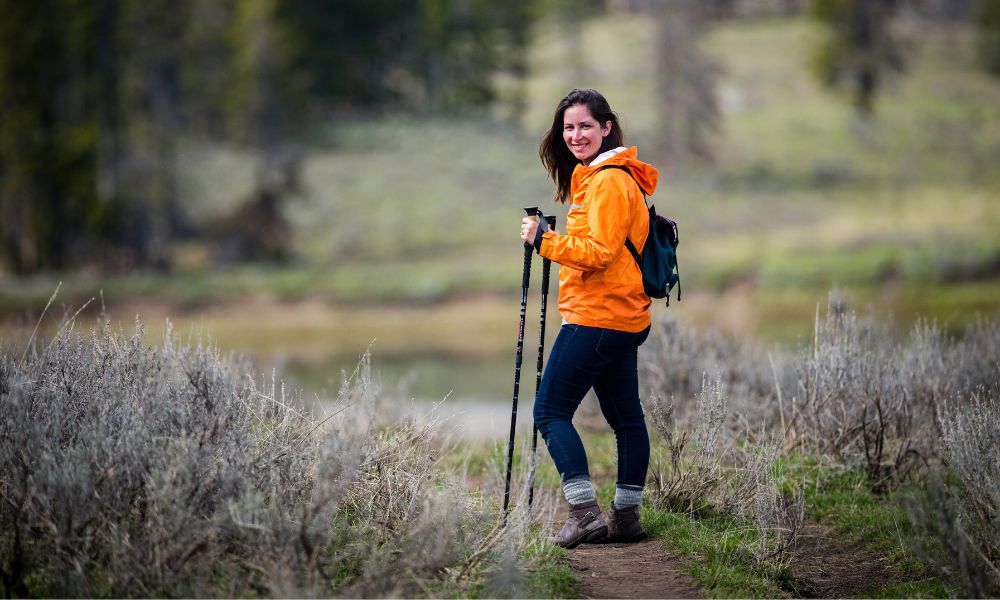 Whether you've hiked through the wilderness multiple times or are a first-timer, keeping yourself prepared makes the trek more manageable. Packing essential hiking goods such as a first-aid kit, tent, sleeping bag, and canned goods will help you get ready to tackle the trail.
However, besides backpack hiking essentials, you must protect your body from various weather conditions. Weather can be unpredictable, and you don't want to get caught up in a storm without protection. So, here are women's outdoor essentials to wear while hiking.
Breathable Undergarments
When you hike through various climates and environments, you'll start to sweat, splash through puddles, and possibly find yourself in a rain or snowstorm. So, wearing breathable and moisture-wicking undergarments will allow quick drying and prevent odors. If you're wearing a sports bra during your trek, ensure that it's high-impact and allows for breathability.
Long-Lasting Hiking Pants & Shorts
As you move through the wilderness, keeping your lower half warm and comfortable matters. Don't rely solely on plain pants or shorts; opt for multi-functional leggings made from thicker material.
Additionally, hiking pants should fit comfortably with an elastic waistband, have quick-drying features, and prevent abrasion. Lastly, if you plan to wear hiking shorts, ensure they are loose-fitting around the thighs to avoid chafing.
Lightweight, Moisture-Wicking Tops
With the change in altitudes, you must wear multiple layers to prevent hypothermia while maintaining breathability. Cold weather can sneak up and catch you off guard, especially if you wear materials such as cotton.
Polyester and spandex layers range from lightweight to ultraweight, protecting you from various climates. Depending on where you hike, wear protective layers to help prevent overheating and wick away moisture.
Hiking Boots & Socks
When you're splashing through puddles, trekking through snow, or climbing along jagged rocks, wearing a higher ankle boot will prevent moisture from getting in while also providing support to avoid injuries. You can also opt for a good pair of hiking shoes that offer comfort, stability, and waterproof protection.
Additionally, a pair of hiking socks can prevent blisters and reduce sweating. Avoid using cotton socks, which can slide around and cause foot irritation.
Hiking Jackets
Lastly, an women's outdoor essential for hiking you should have is an appropriate jacket. A rain jacket, a light windbreaker, or an insulated jacket can save your skin from sun damage and weather changes. Use a windbreaker or rain jacket to protect you from precipitation, and rely on a light or heavily insulated jacket for cold weather hikes.
Cold weather can spring up on you at any time during your hike. At Snow Angel, we offer women's snow clothing for long hikes in low temperatures. Designed by women for women, we can get you ready for your next outdoor adventure. From cycling and running to hiking and fishing, our winter wear will keep you comfortable and moisture-free.
---