Women's Ski Apparel: What To Wear When Skiing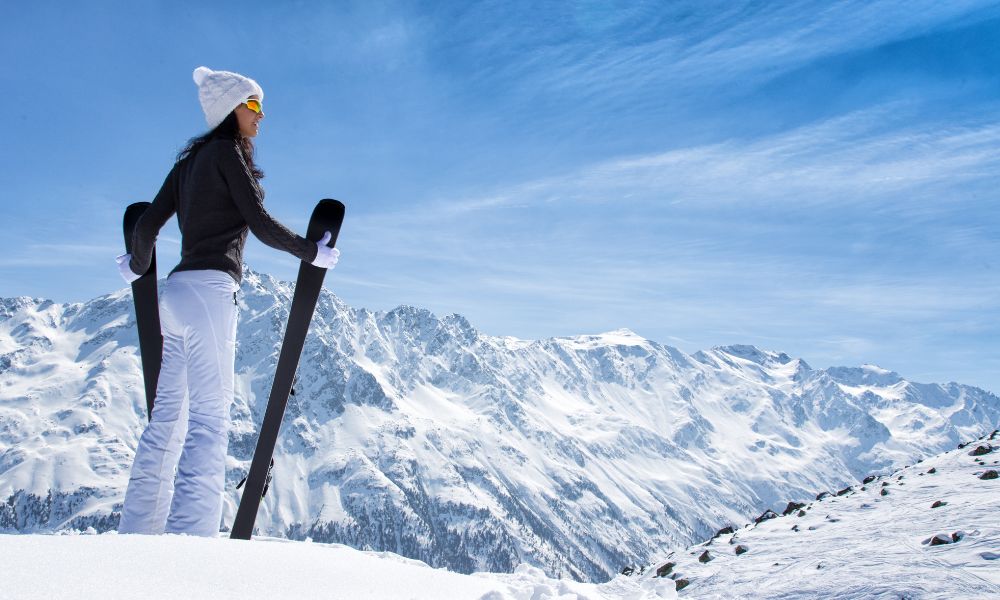 Stay comfortable and dry on the slopes in practical and stylish women's ski apparel. Read on to discover what to wear when skiing to fight off perspiration, snow, and water.
1. Wick Away Moisture With Base Layers
Women's ski base layers help keep you dry by wicking away moisture. They come in three weights: lightweight, midweight, and ultraweight. Lightweight is meant for moderate to cool temperatures and ultraweight is for below-freezing temperatures. Moisture-wicking fabric passes sweat from your skin's surface through the fabric's fibers and deposits the moisture onto the outer surface of the clothes. Sweat evaporates more efficiently on this surface than if it were trapped between the fabric and your skin.
Lightweight base layers are great for wicking away moisture and drying quickly. Lightweight base layers are especially great for skiing because they'll keep you dry without adding any bulk.
2. Stay Dry With Ski Gloves and Socks
As you choose women's ski apparel to wear on your next ski trip, don't neglect your hands and feet. Choose wool or synthetic ski socks that aren't too tight, so they promote good circulation in your feet. Keep in mind that cotton retains moisture and doesn't dry quickly, which is why wool and synthetic socks are the best options for keeping your feet dry.
As for gloves, while you don't have to wear a pair made specifically for skiing, ski gloves can come with special features—such as long cuffs—that keep out snow better than regular gloves. Keep your hands dry and warm with insulated gloves made with waterproof or water-resistant material.
3. Wear a Waterproof Ski Jacket and Ski Pants
While base layers keep you dry by wicking away perspiration, ski jacket and ski pants will keep out snow and water. Waterproof materials are rated based on the amount of liquid in mm that the fabric can withstand before the liquid seeps through. The higher the rating, the greater the material's water resistance.
So, for example, a jacket rated 1,500 mm to 2,000 mm is waterproof against light to average rain. For ski clothes, you want to find a jacket and pant rated 5,000 mm, which are very waterproof and perfect for long days out in the snow.
As you choose your warm ski essentials, consider Snow Angel. Our lightweight, midweight, and ultraweight base layer apparel will keep you comfortably dry and stylish. Our lightweight base layer leggings fit smoothly under pants, jeans, and ski pants, so you stay dry and look great. Buy your base layers for skiing with us today.
---