5 Travel Tips for the Ultimate Mountain Vacation This Fall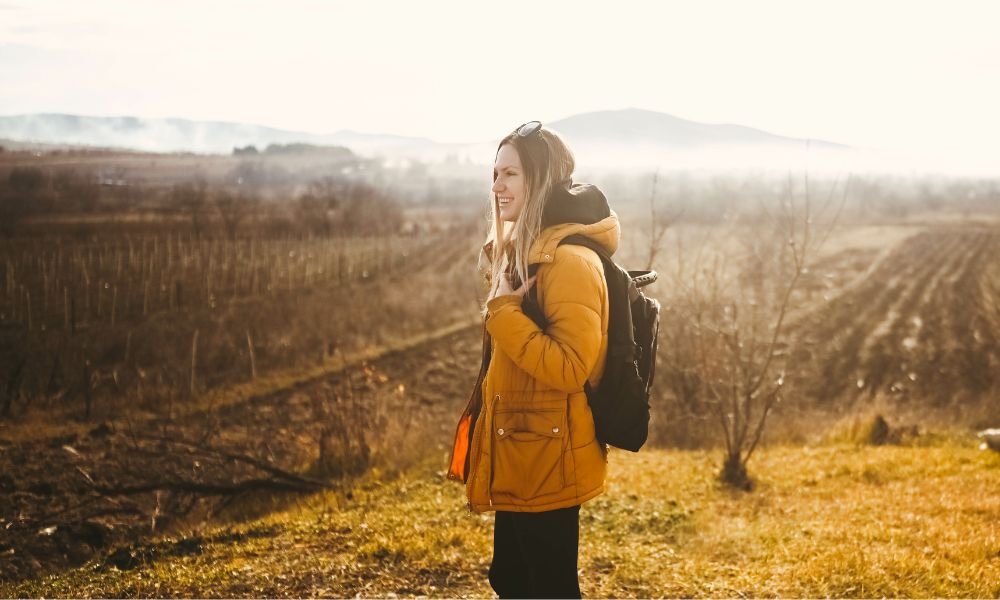 Summer inevitably transitions into fall, offering numerous opportunities to explore the outdoors and see the world from a different perspective. It's not only appealing to cool-weather lovers but also a fun time to try something new.
As the leaves change colors and the fall-themed treats hit the local cafes, you might prefer going on a mountain vacation with your friends and loved ones. However, preparation is essential, so let's review the ultimate fall mountain vacation travel tips so you're ready to go.
Pack Your Essentials Accordingly
When you're about to traverse your first hike, you should always have an essential items bag to take with you. Sometimes, you can get lost or hurt, so having an essentials bag with you will help you through potential issues.
An essentials bag should include a flashlight, extra food, a topographic map, a compass, sun protection, fire starters, matches, additional hiking clothing, a pocketknife, and a first aid kit. This fall mountain vacation travel tip will keep you and your party safe.
Don't Forget Layers
Staying comfortable and dry is a must while you're in the mountains. Breathable fabrics such as polyester, nylon, and bamboo keep you comfortable while wicking away moisture and sweat. Because cotton is porous, it can absorb sweat and encourage rapid loss of body heat.
Additionally, wearing multiple layers will keep you prepared for weather changes. Hiking socks, a lightweight windbreaker, a thermal underlayer, a protective hat, and hiking leggings are a few options.
Wear Comfortable Shoes
When considering what to pack for a trip to the mountains, don't overlook footwear. Wearing any pair of shoes isn't the best choice when traversing hiking trails. It's essential to choose hiking boots or shoes for the trip with long-lasting reliability and comfort.
Your feet should be protected appropriately from the elements, meaning no cuts or scrapes. Additionally, you would want to avoid blisters as you travel. Lastly, they should offer ankle support to prevent injuries and remain lightweight for easy movement.
Keep Up Hydration
Water is essential for mountain hiking. With long treks, altitude shifts, and weather changes, you need to keep on hydrating. Dehydration can lead to a weak pulse, significantly low blood pressure, muscle cramping, and tiredness.
Ideally, keep a good quality water bottle with you throughout your trip. You should drink about one-half to a quart of water every hour for proper bodily function and energy. You don't want dehydration to slow down the fun.
Monitor the Weather Forecast
The last thing you want on your mountain vacation is unexpected weather ruining the excellent view. Early snowfall, rainfalls, and thunderstorms can quickly turn your plans around and leave you feeling frustrated.
Keep up with the local weather forecast for the area you're traveling or residing in. If you're staying closer to snowy mountains, monitor any avalanche reports or risks that might occur. Planning accordingly for unexpected weather will keep you prepared.
At Snow Angel, we carry luxury winter wear that will keep you looking fashion-forward while staying warm. Our fashionable, flattering, and comfortable pieces are made for women by women to help you enjoy your favorite winter activities. Our women's lightweight base layer makes for the perfect protective layer that keeps you dry and comfortable in mild weather conditions. If you have any questions about our products, contact us today.
---